First Friday ZOOM – Jacqueline Thurston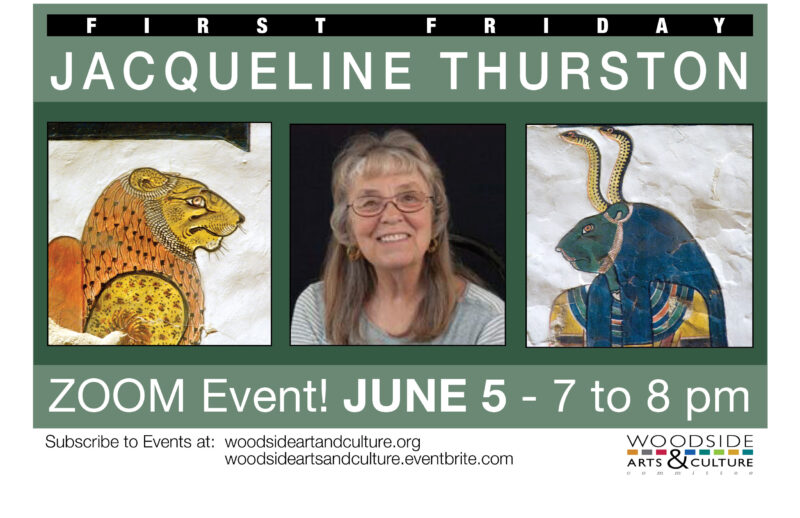 This richly visual presentation will create a link between the life altering moment of the current pandemic and the natural events that shaped the pantheon of ancient Egypt. Original photographs of gods and goddesses address the complexity of divine masculine and feminine archetypes and are used to illustrate some of the most complex cultural issues of contemporary society.
Jacqueline Thurstonis an artist, writer, Fulbright Scholar, professor emerita and author. Her photographs are in the permanent collections of major national and international museums. Her book,"Sacred Deities of Ancient Egypt,"is published byFine Arts Press.A limited number of signed copies is being offered at the special price of $38 (Regularly $54) for the 72 hour period following the presentation.Click here to purchase her signed book.
Here is your Zoom link to attend this Event on June 5 at 7 pm! The password is: friday
There will be an opportunity to ask questions at the end of her presentation. See you there!